Climate emergency
Climate emergency
CathLesley.jpg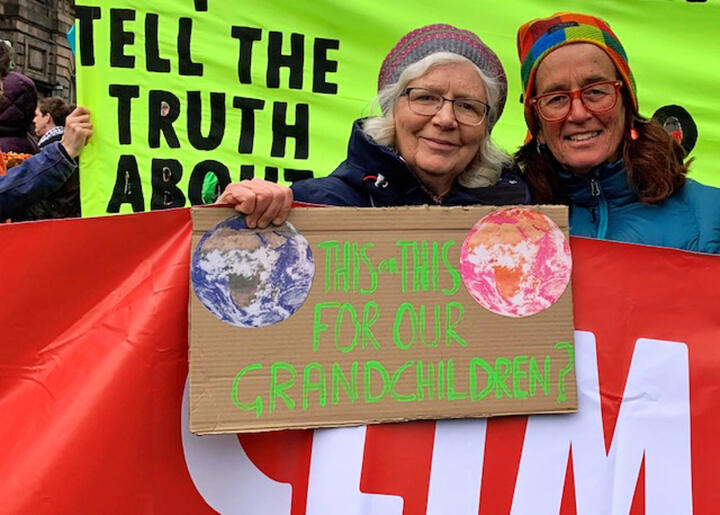 Cath and Lesley of South East Scotland AM take part in an Extinction Rebellion action. Photo: Cath Dyer
John Woolman's words in 1772 sound as clearly to us now:
"The produce of the earth is a gift from our gracious creator to the inhabitants, and
to impoverish the earth now to support outward greatness appears to be an injury
to the succeeding age." (Quaker faith & practice 25.01)
In 2011 at the annual gathering of Quakers in Britain (BYM) held in Canterbury,  Quakers made a strong corporate commitment to become a low-carbon, sustainable
community. This has become known as the Canterbury Commitment https://www.quaker.org.uk/documents/minute-36-leaflet 
Part of the minute reads " A concern for the Earth and the well-being of all who dwell in it is not new, and we have not now received new information which calls us to act. Rather we are renewing our commitment to a sense of the unity of creation which has always been part of Friends' testimonies. 
In 2013, Quakers were the first church in Britain to divest our centrally held funds from fossil fuels: https://www.quaker.org.uk/our-work/sustainability/fossil-fuel-divestment  
In 2017, Quakers  called for a ban on fracking
Quakers in Scotland are members of Stop Climate Chaos Scotland https://www.stopclimatechaos.scot/
Green Light
We've created a section of the website called "Green Light" about what we and others can do, and are doing, about the climate emergency.